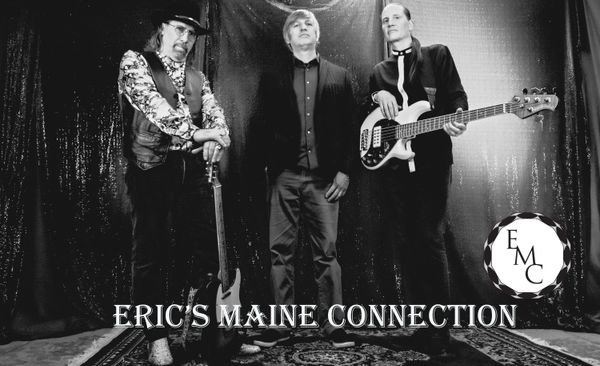 Eric Rice has been known in the Northwest blues and rock scene performing live on many stages. Opening for many national blues and rock acts through the years and taking his act to the festivals, Eric has the experience and confidence to deliver a hard hitting show. His attack on the guitar and the stories he tells with conviction and wisdom are as honest as the voice he uses to deliver his message. The ownership of tunes written by his influences is amazing. Eric can take a tune we have enjoyed for a lifetime and breathe his own life experiences into it to give a classic song a new existence. Joined with the best musicians the Seattle music scene has to offer his show will always have a quality that is hard to beat. The partnership with Scotty Harris on bass and Andrew Cloutier on drums is a language that has been developing for all the years they have spent together. Improvisation is effortless with these 3 as their time together makes the musical conversations between them only found in the moment. The album "Devil's Nursery" is packed with the hard driving groove and wit you would expect to hear from Eric. The story now continues with our latest album "Stuck Inside". The artwork was done by Joel Astley and Wendy Rice. Joel also contributed his harmonica talents along with Jesse Weston on piano and Justin Kasel-Hayes on acoustic guitar. Written and produced during the pandemic the title cut gives us a view of the shutdown from an optimistic view. It's a funny story about remodeling the house and having a "private" party at home. Other thought provoking stories such as "Big Talker" expresses the disgust for the political circus and threats to our Democracy at the end of the last decade while "Girl Needs to be Told" is a love story about treating people with love and dignity. All of these songs were mastered by the experienced talents of Brandon Busch. We have only just begun to spread the fun. All the information is right here. Purchase our music, links to streaming sites, and our calendar for performance information are all here. See you soon!!!
Our new Album; Stuck Inside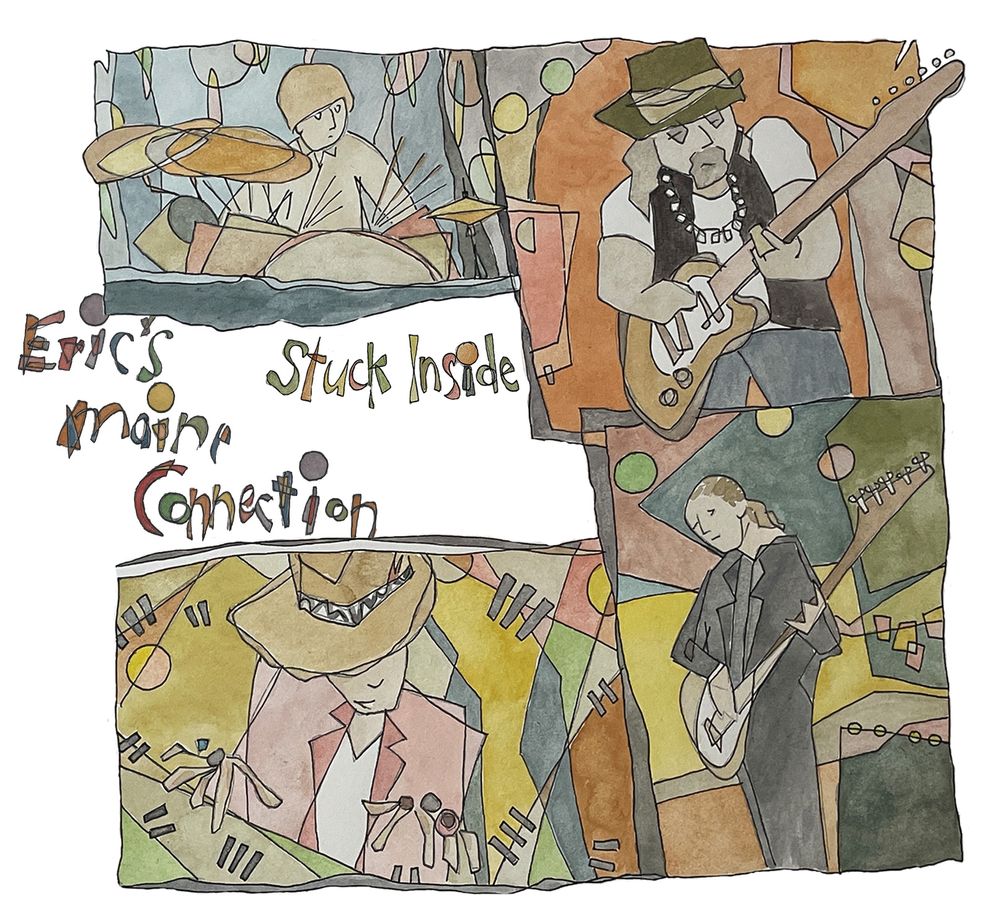 The Yardbirds were performing at Seattle's Triple Door in the main room while we were in the Musiquarium upstairs. (Great place! You all should go there for a show). They came up to watch us when they were done and came to say hello when we were done. They had great things to say and I gave them a CD and a business card. 2 weeks later I got this email from Myke Scavone (Doughboys, Ram Jam and The Yardbids). Pretty cool I think!


Hi this is Myke from the Yardbirds. I just wanted to say thanks for the CD. I really liked it very much. Very creative works there and I loved the extended version of Devil's Nursery. My other favorites were 7th Shot of Whisky and Whiskey Stop. Oh and your take on Long Black Veil; amazing! Excellent!                           
Best of all there is to you!